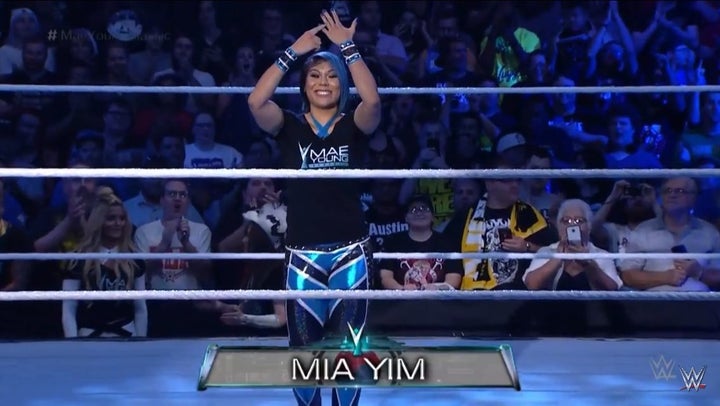 Mia Yim is a Champion in her own right. She is a survivor in life inside and outside of the squared circle. Almost two years ago Mia published an article in the Huffington Post discussing her most darkest moments in her life which was being domestically abused. That heartfelt article has reached thousands of domestic survivors to overcome their own trials of their domestic situations.
Mia once again sat with Huffington Post in another article discussing how her life has been since the last discussion took place.
Here is an excerpt of the article below in which you can read the whole article itself in its entirety by clicking this link HERE
Well, it being "private" is what the abuser intends it to be. They thrive on silence and manipulation. They seem like the perfect person in public, but "in private" they are monsters. So why should I continue to feed into that? Those who think that way can continue to do so. I'm too busy raising awareness, as loud as I can, helping those that feel stuck.